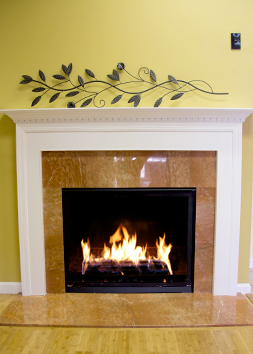 Committed to offering the highest quality expert service, our team is dedicated to helping you create the fireplace of your dreams. Our team will even meet with your homeowners directly and make on-site appointments to view the layout of your project.
Our qualified installers and service technicians will sell, install, and service our products. Our experienced staff will make on-site appointments to view project layouts, or bid and discuss any related questions.
Advantage Fireplace installs and services fireplaces for all builders and contractors. We also offer service for homeowners directly, provided that it is a fireplace that we originally installed.
The quality service provided to our customers is matched only by the wide variety of fireplace products.
Our professional services include:
Gas, electric, & wood burning fireplaces
B-vent & all fuel for furnaces
Stone & mantel surrounds
Specializing in new construction for contractors
Showroom with burning fireplaces
Qualified installers
Qualified service technicians
Inserts, stoves, & gas logs
Visit our Haverhill, MA location to find the latest gas, wood burning, and electric operable fireplaces with a variety of stone and mantel surrounds.
Showroom hours Monday-Friday 9:00am-2:30pm Saturday & Sunday closed.